Toronto 's Allstar BigBand has been featured here before.
So whats new this year?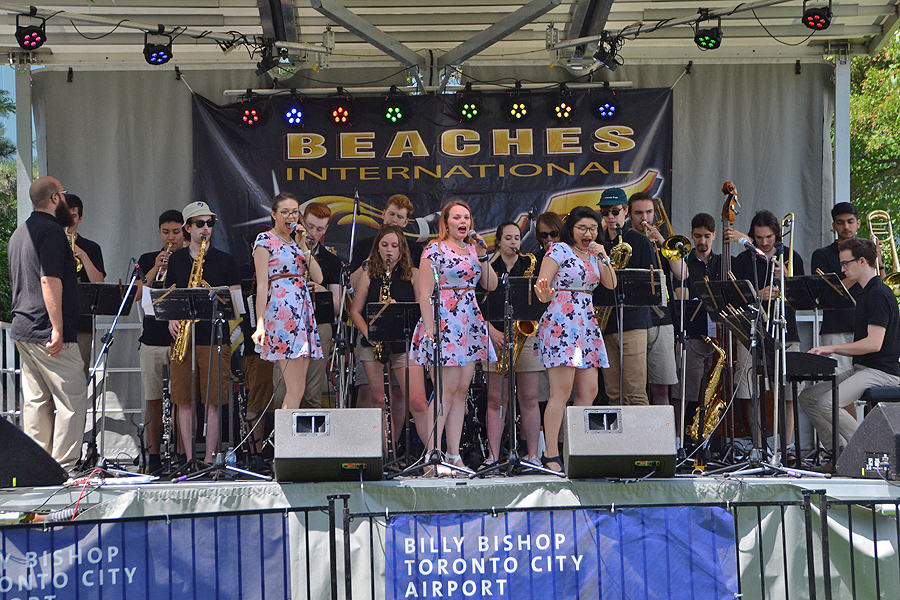 Well the sound is the same – rich, brassy and full of fun. And the music is drawn from the BigBand era of the 1930's, 1940's and 1950's that helped North Americans get through the Depression, World War II and the Korean War- lots of broken hearts and dreams run just below the surface through the music and songs which still manage to stay upbeat and positive.
There are four new new vocalists and see if you agree – there is a move from sweet, soft and mellow of the eras many langourous tunes to more full -throated and brashy offerings as in the follow examples:
But the whole ensemble truly sways to the music which easily conveys the fun that was the Swing Era. Here is another sample of the up-beats to be had with the Toronto Allstar Big Band:
Its hard to believe but the Toronto Allstar Bigband has a hefty schedule of free concerts spread throughout the province. See the schedule for the Summer and Fall this year. And Torontonians, don't miss out on the the early summer shows:
Dancing on the Pier at HarbourFront from 7 to 10PM
Beaches Jazz Festival at Swiss Chalet July 27, 28,29 7PM