One can always find Swing Era Sounds around Toronto Town; but to find where you can listen and dance for free – that is a little tougher.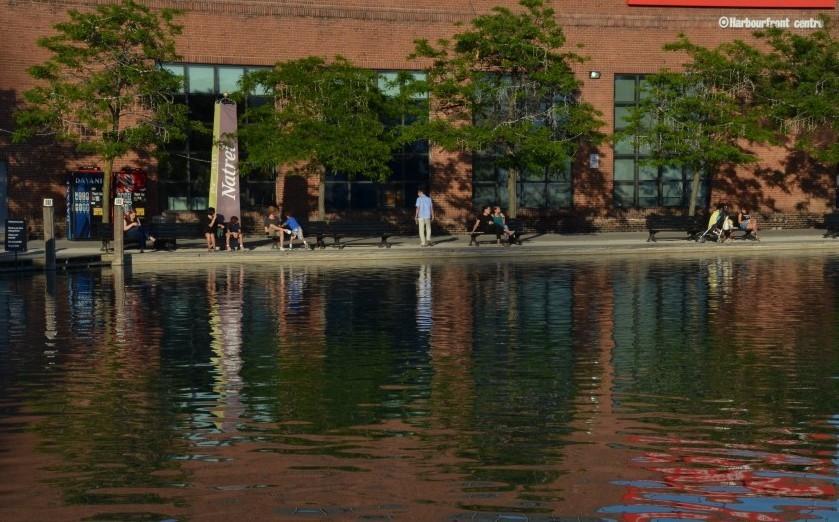 Fortunately the HarbourFront  Centre has interceded during the Summer with  its Dancing on the Pier free program and peppered it with 4 shows from the excellent Toronto All-Star Big Band  The Big Band features a wide range of Swing Era music from the likes of Russ Morgan, Duke Ellington, Jimmie Lunceford, Count Basie  and Bennie Goodman whose 1930's tunes helped people cope with the tough economic times of the Great Depression. Swing Era music and bands exploded in popularity  during World War II   with music like "Chattanooga Choo Choo" by Glenn Miller, "For Dancers Only" by Jimmy Lunceford, "Nightmare" by Artie Shaw, "Pennsylvania 6-5000 " by Glenn Miller, "HEY! Here Comes That Mood"  by Vincent Lopez, "It Don't Mean a Thing if it aint got that Swing" by Duke Ellington and "Stardust by Louis Armstrong as a small sampling. And vocalists like Ella Fitzgerald, Billie Holliday, Frank Sinatra, the Andrew Sisters, Tony Bennet, Ray Eberle, Pearl Bailey, and many others. Here is as ample of the 1940's War Era Swing:
In the 1950's Swing morphed into BeBop, and then the vocalists like Nat King Cole, Bobby Darin, Dean Martin, Judy Garland and Doris Day started to prevail replacing Big Band sound with popular piano, string and guitar arrangements. But Swing and Big Bands have seen popular revivals in the 1908s and early 2000's with Dixieland and Electro Swing. The key to Swing is that it is very danceable.
Dance Lessons at the Pier
One of the attractions of Swing Era Music is that it is highly danceable. So the HarbourFront Centre has been clever in providing free lessons in Swing Dancing moves:
[su_youtube url="https://youtu.be/nN5OPFt1p6Q" width="800″ height="540″]
So couples and dancers get to review and renew their Swing Dancing or add a few extra-fun moves to tripping the light fantastic with true Swing aplomb. In sum, the Swing Era portion of Dancing at the Pier put on for free by Toronto's HarbourFront Centre is a winner.