Swing Music and Dancing are still popular well beyond the 1930s, 1940s and 1950. Yes they they have a lot of infectious tunes and songs created by Tommy and Jimmy, Benny Goodman, Duke Ellington, Louis Armstrong and a host of other great musicians that helped a North America get through a Economic Depression and World War. But swing music has its own infectious beat and rhythms that have stood the test of time. So this reviewer was pleased as punch to rediscover some image and video from this past summer.
For Swing Music and Dancing fans Toronto has a lot jazz clubs and venues featuring the Big band sound. Two of the easiest to get to[and free of charge] are the HarbourFront Dancing on the Pier Program and the Beaches Jazz Festival packed with Fun all Summer long. Here are some photos from the Leslieville scene: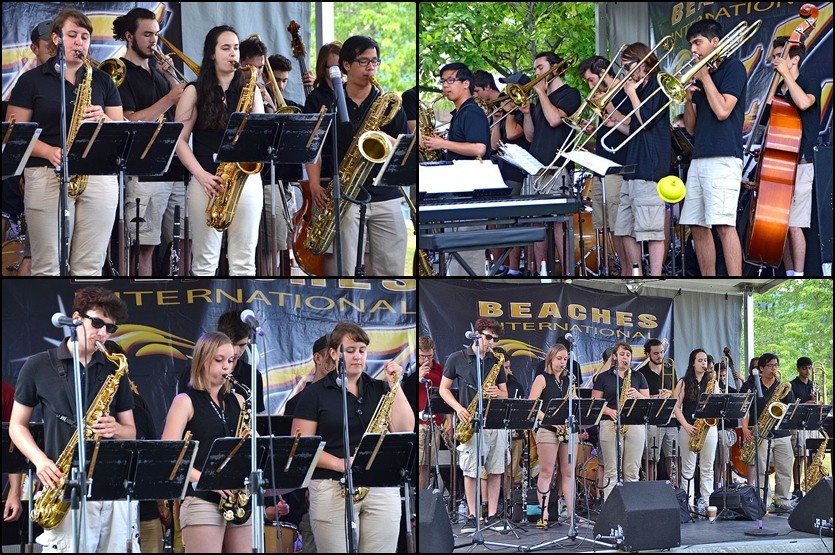 As you can see the Toronto All-Star BigBand brings plenty of brass to the Jazz festival. This group of players are featured throughout the year across the Ontario and also shows in Florida in january. See their schedule here.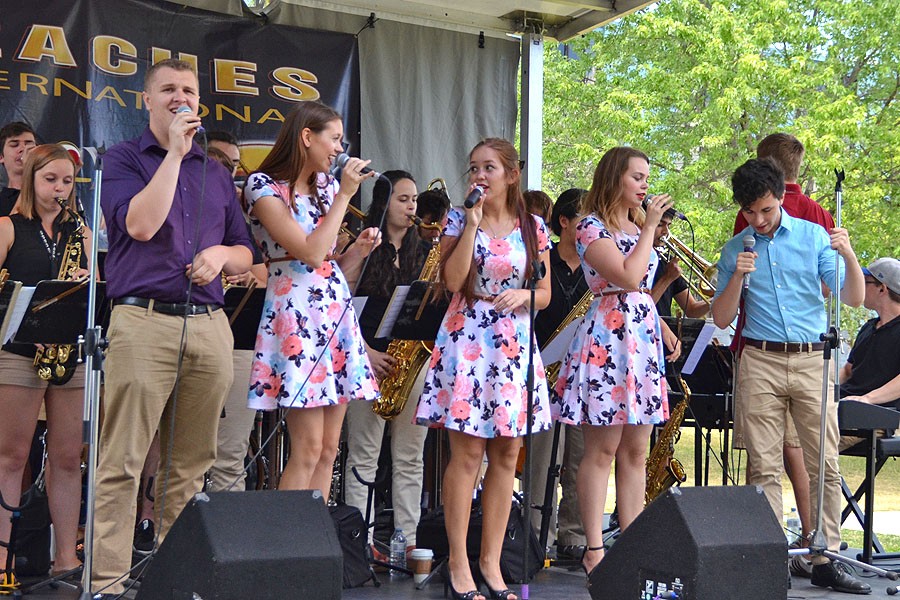 The Swing Songsters add the touch of some the best BigBand era sounds – watch and see how they perform.
You can see that audiences enjoythe music as kids ramble in pseudo Swing moves and elders maybe do the same, with less pseudo and more true to the era form. It is summer time and there is Swing Music and Dancing to be found in TO Town.
And there is More!
Woodbine Park has a series of beaches Jazz festival Concerts. Again Big Band Swing Sound and Dancing are on full display.
To this photographer's surprise , some of the dancing is hot-hot-hot while the bands emit the sweet music all day long. Again, Swing Music and Dancing is not to be missed at the Beaches Jazz festival..