The Toronto Harbour Front has Free Dancing Night every Thursday during the Summer. The latest evening, June 30th featured the Toronto All Star Big Band featuring music from the 30's, 40's and 50's. Hearing those sounds and tunes one could understand immediately how the Swing era helped a North American population get through the Second World War.The sound was big and infectiously upbeat.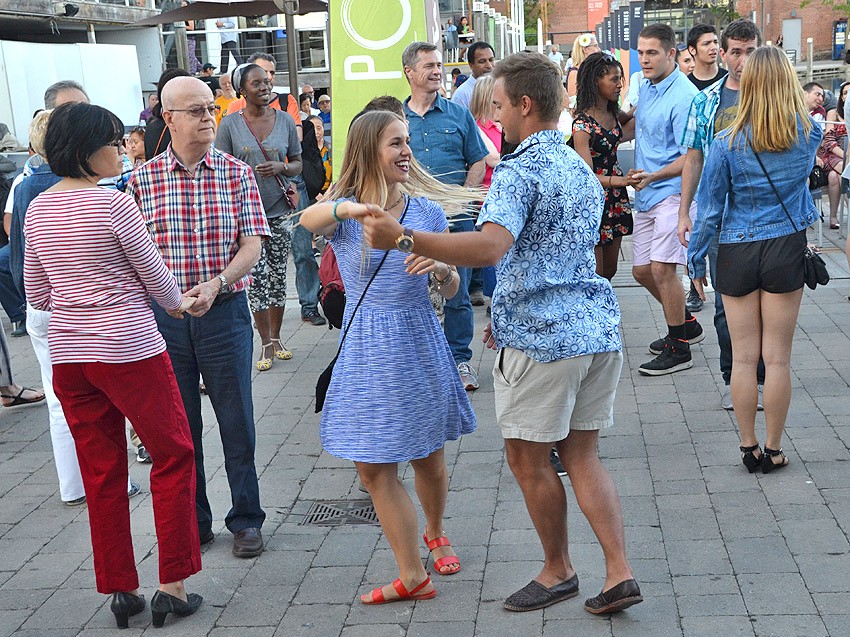 Here Concert & Dance goers get free lesson/reminder on some Swing Era Dance styles.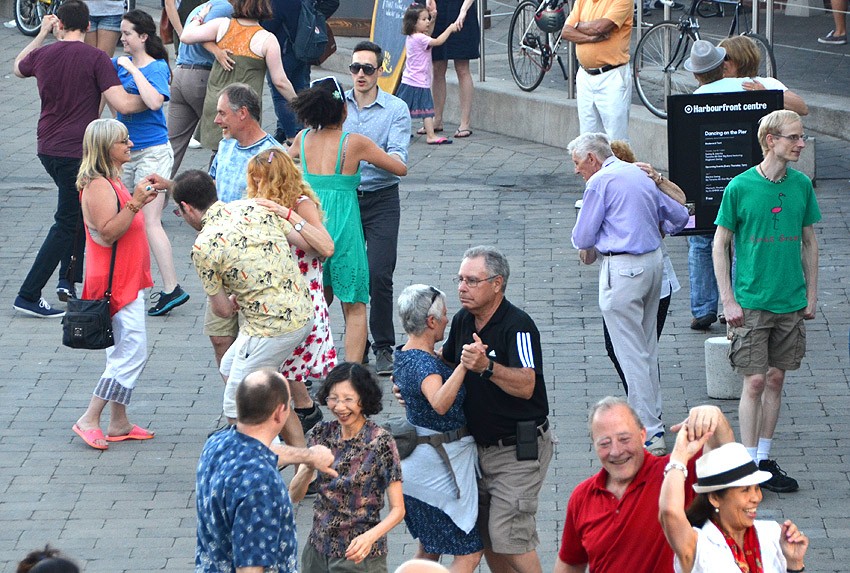 And here they are enjoying the fruit of their labor with some very good dance moves bouyed by a great Big Band Sound – The Toronto All-Star Big Band. Truly a welcome evening riff.
Here is a video confirmation of the good times had by Concert Goers:
In sum, a good time can be easily found at the HarbourFront Pier 1 Concerts & Dances.