Blooms mean spring and Eastern Ontario's Lilac Festival is a celebration of the Blooms of Spring. And if you missed the Lilac festival, the upcoming Apple Blossom Tyme Festival in Coborne is more than worthy as a Spring time outing of family fun and shopping for Antiques, Art, or just kids fun. And the flower blossoms, despite the cool and rainy weather, were finally out in full tulipean and daffodillian force.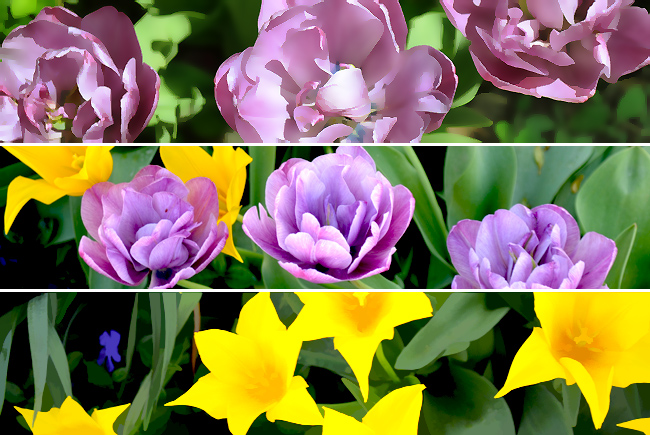 But along with the Spring blooms the city is ready. The houses have been spruced up, the trees trimmed, the kids playing summer sports and the flowers as noted – finally blooming.

The Warkworth Lilac Festival
has two nifty ideas. First, celebrate Spring with the appearance of the Lilac blooms – especially on a wonderful creek side trail that wanders for 2 kms along the winding river path and is planted with over 3 dozen beds replete with various Lilac bushes. Second, along that trail have several events including an flower walk +talk plus an eventide song chorus. The Millenium Lilac Trail is a wonderful walk in the park at all times of the year; but especially in the Spring.
But the Lilac Festival celebrates more than Spring. There is a gardening show with a talk by Mark Cullen and fun for the kids with Buskers and a BMX demonstartion. But ye Editors personal favorite is the Art Show upstream in the riverside park along Main street. Local artist have their works on display including some great wood craft.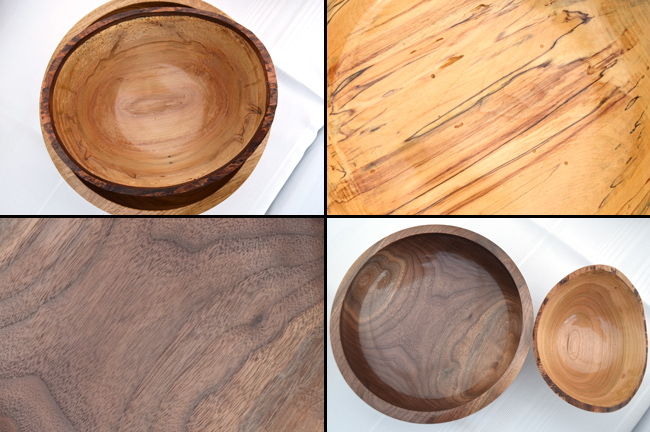 Hamilton Woodworks provides some smooth wood lathings
This year the art works were quite provocative with a few rather colorful stylings to say the least:
Bikes and Cars on Show
Fascination with motorbikes and classic cars runs pretty strongly in ye Editor's family. And based on the turnout of Bikers and Classic car admirers, the Lilac Festival tapped into a fairly broad interest. The Classic Cars at the fairgrounds had a fifties turn that reminded one of a first car that rode like a smoothee and should never have been sold. And the bikers turned out on Main street with the Durham Divas, a womanly woman group of very genial bikers riding some very fine cycles. And the slide show below has proof positive of the cycle of classic delights to be found at the Festival.

Summary
The Lilac Festival has a very accessible mix of kids fun and adult gardening and art crafts to serve the Victoria Day weekend well. Locals got to discover a wonderful walk/running trail riverside while visitors found a number of delights including the warm sunshine, flowers in bloom, special events, plus crafts for sale both at the Art Show and Warkworth's downtown shops to make for an engrossing days outing.