Janes Walk 2010 is coming to Toronto on the weekend of May 1st and 2nd. And Torontonians can anticipate having dozens of walks for people to take. Just visit Jane's Walk website here for the expanding line up of walks. Below is a typical listing: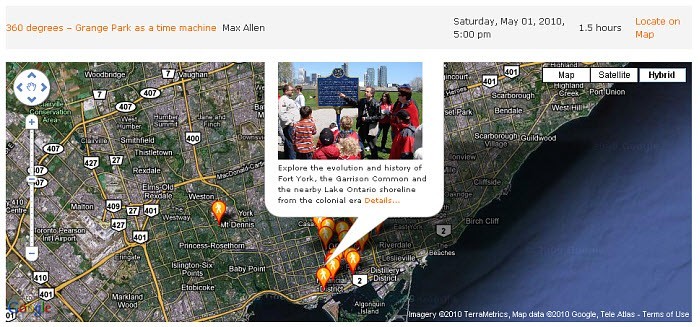 These are rain or shine walks – with an umbrella and the many places to duck in, even rain can be daunted. And if you tote a camera along the Spring colors and hues are just gorgeous. Rain brings out colors like a coating of polish; sunshine makes for great back-lighting and shimmering image studies. Last year offered sunshine:


Colors Spring out on Jane's Walks
So come for a pleasant walk which will promise to surprise you with at least 2 new facts about your Toronto neighbourhood and likely double that number in great pictures and memories.