Ever get that burning curiosity? You must see what that often-passed place looks like on the inside – or in a new light. Doors Open Toronto provides that free  opportunity again this mid Spring, the weekend of  Saturday May 29th and Sunday May 30th. There are 150 venues across Toronto from Black Creek Village through the Downtown's Heritage building and churches to the UofT's Scarborough Campus  in the East end. Nearly 150 buildings will open their doors to visitors from 10AM to 5:00PM [last admission is at 4:30PM for many]. Think of Doors Open as Jane's Walk Right In for many architecturally and historically fascinating buildings throughout Toronto. And what is nice is that some venues emulate Jane's Walk and have information and even guides to tell some of the architectural, construction and renovation story associated with a building. And most impressive of all you are allowed to take pictures in almost all of the buildings.
Here is a Zackman Sampler of images taken on previous years Doors Open Days: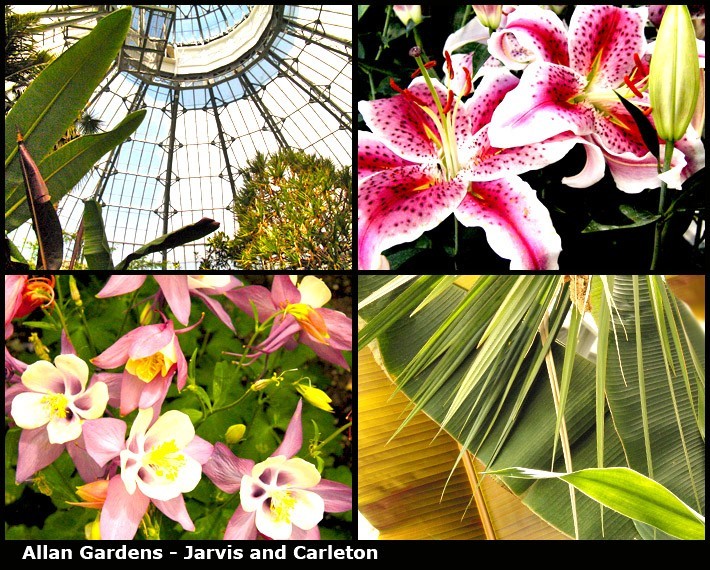 Allan Gardens has become my new favorite place to sit, read  and contemplate the year around. And of course the amenities with floral fragrances and delicate hues are nothing to sniff at. Neither is the price, $0.0 from 9AM to 5PM  for 7 days a week.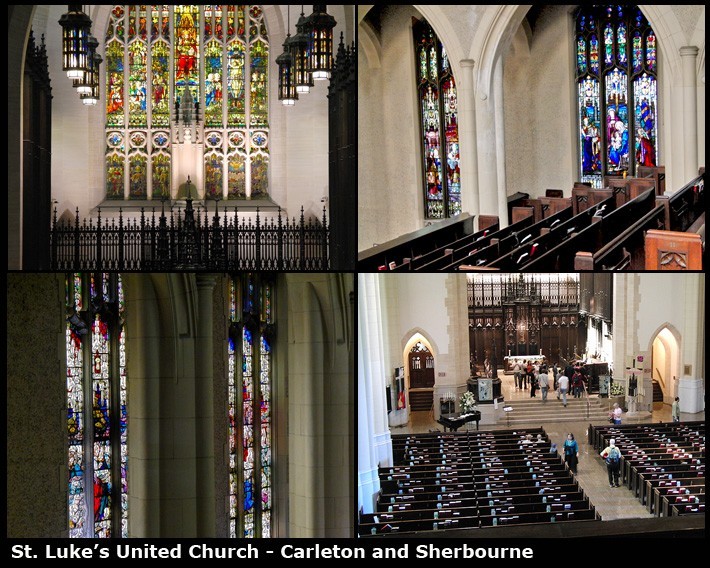 St Luke's United Church is right next to Allan Gardens and its beautiful stained glass  windows, ample balcony, and inspiring altar make it a worship-full stop in the city.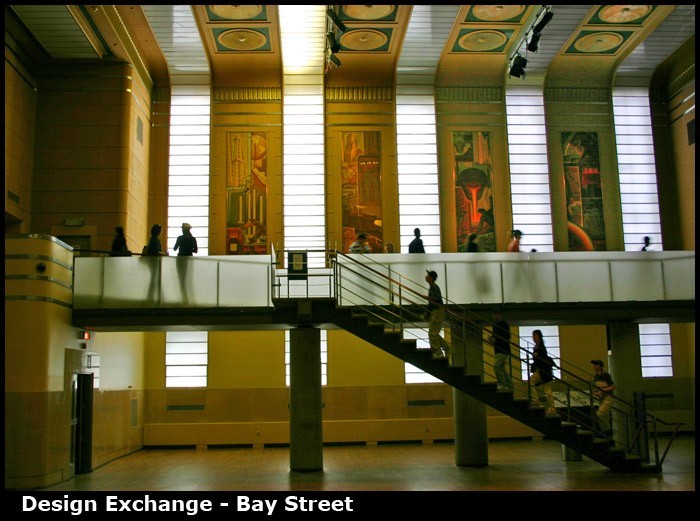 Design Exchange is in the old Toronto Stock Exchange Building right in TD Centre and across Bay from the Canadian Imperial Bank of Commerce – CIBC [quite a mouthful]. There are some wonderful Art Deco designs and murals that have managed to survive the many changes and renovations in the building.
If you missed Janes Walk – DO/TO is a second and good opportunity to poke around in the lanes and byways of Toronto and find some of the great community places and architecture around town.  And of course its an opportunity to walk, talk with  and/or meet fellow Toronto spirits.