As an avid tennis player one can get withdrawal symptoms during the winter and early Spring months. There are  two conditions. Withdrawal signs in evidence when you start swinging racketless return shots waiting for the subway at Victoria Park. Withdrawal of more than wanted or expected sums of money  to rent time on the various covered and heated courts around Toronto. Usually the former symptom leads to the latter overreaction. So for senior tennis buffs, let me tell you about the indoor tennis out in Scarborough.
Don Montgomery Centre
Don Montgomery sponsors free tennis for seniors [age 55 or over] in the gym on Tuesday and Thursday from 1:00 to 3:15PM. Occasionally that end time leaks to 3:30 as long as the players on court help with taking down and putting away the nets.

Yes, the two courts are squeezed a little tight left side for Court 1 and the right side for Court2. And as you can see the gym gets used for ringette, basketball and other Centre activities.
Tennis players will find the gym floor makes for skidding balls on low lying shots – so racket preparation pays off:


But also lobs and drop shots also work well. Each person plays 4 games on a court. First as server, then moving to the three other court halfs after a game is won. Every game one person comes off and a new server joins the court. Also players show good form for variety of shot-making. Here is backhand in action:



While court mobility is key and some members really have it:



And using the drop shot just over the net is aprt of regular tactics
Serving is a bit challenging because the overhead lighting is bright. Jack shows how to do it:


Actually return of serve is also vital – just as Novak Djokovic has shown in pro tennis.



But what sets Don Montgomery courts apart are the fans who cheer every good shot and play.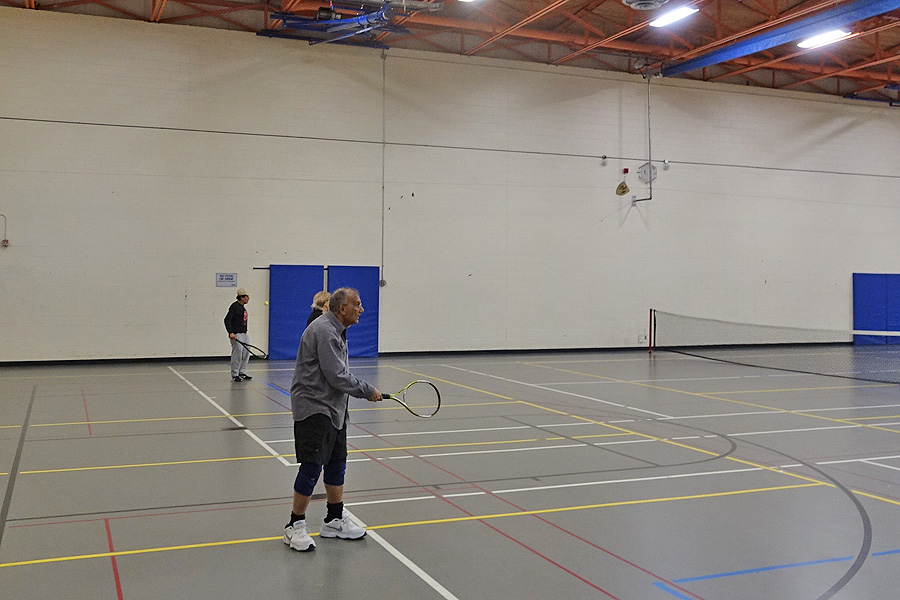 Yes it is the players.
Even the sidelines follow each game: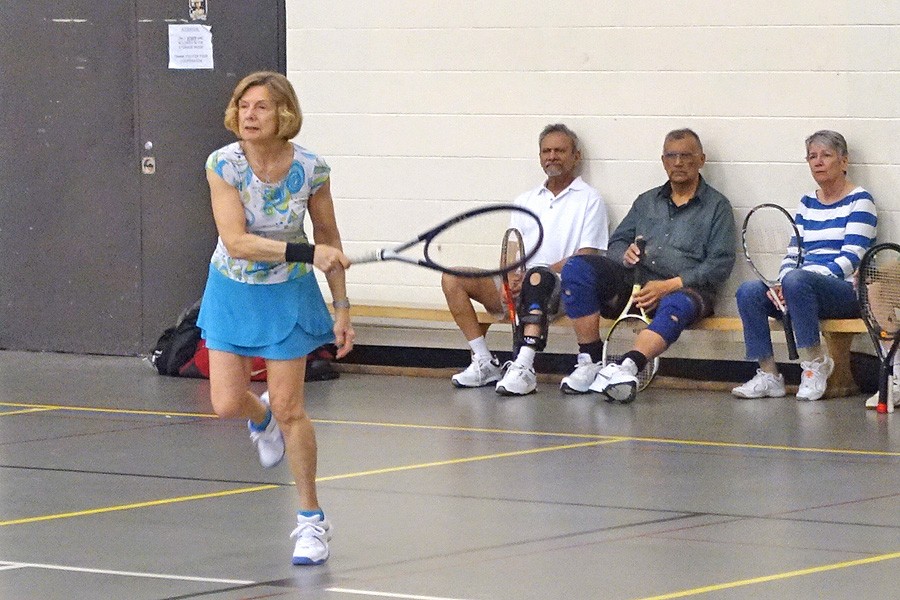 Here the action goes on two courts at once: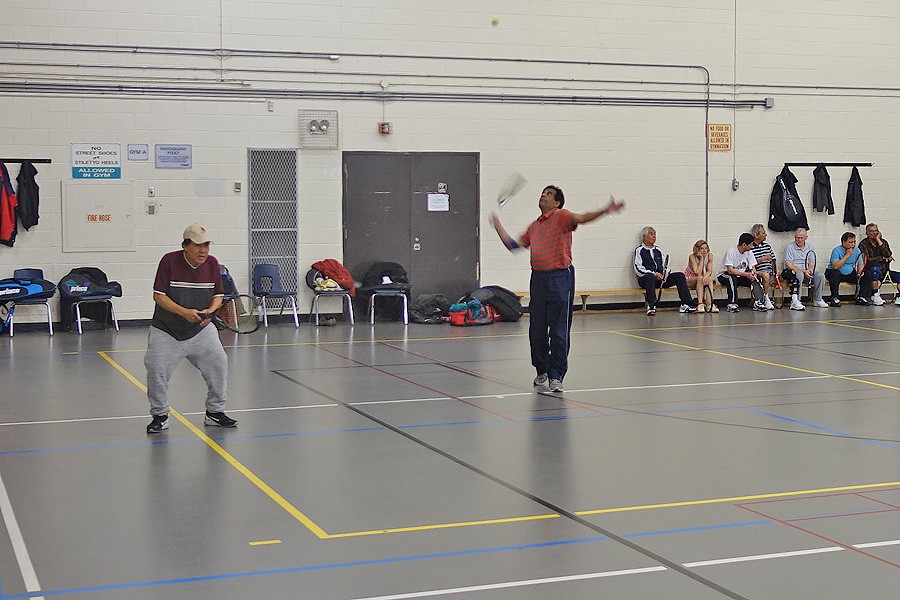 The Players Centre
Here are a few of the Don Montgomery player and sideline cheering fans.

In sum, it is the court-side camaraderie that makes Winter Tennis so much fun at Don Montomery while waiting for Spring and Outdoor tennis.
---
If you have a favorite indoor or outdoor court in the Toronto area let us know in the comments below or send ye Editor-with-an-errant-return-of-serve an email with all the particulars.