The Kingsway is a Etobicoke road running in meandering chunks from the Northwest to the Southeast of the Borough. The stretch running from Royal York to Old Mill sits atop the fashionable Bloor Street West Mall. The homes in the area are distinctly but not ostentatiously uppercrust with consistently well groomed landscaping. This year The Kingsway has been graced by a most colorful Fall adding style to a posh neighbourhood.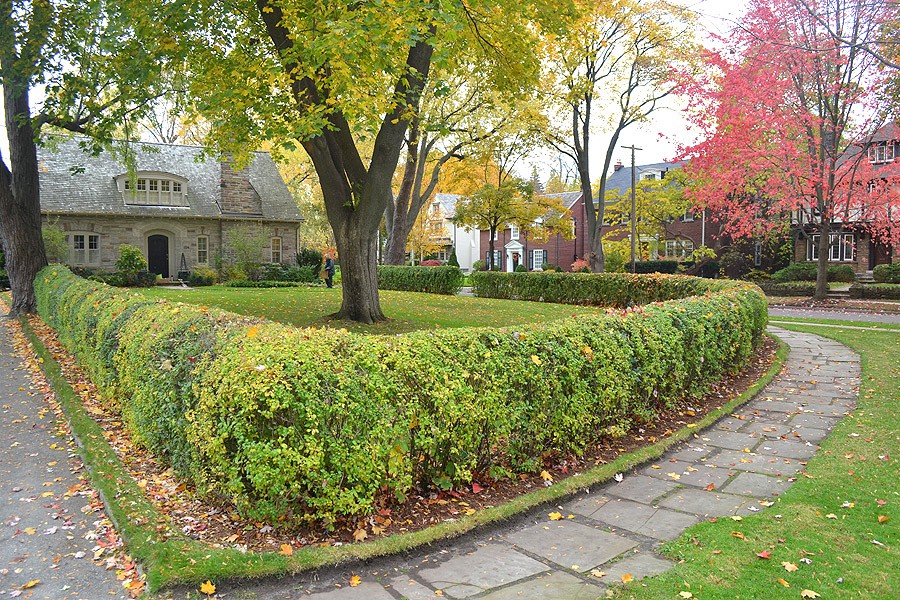 Lots of curves as The Kingsway winds it way through the neighbourhood.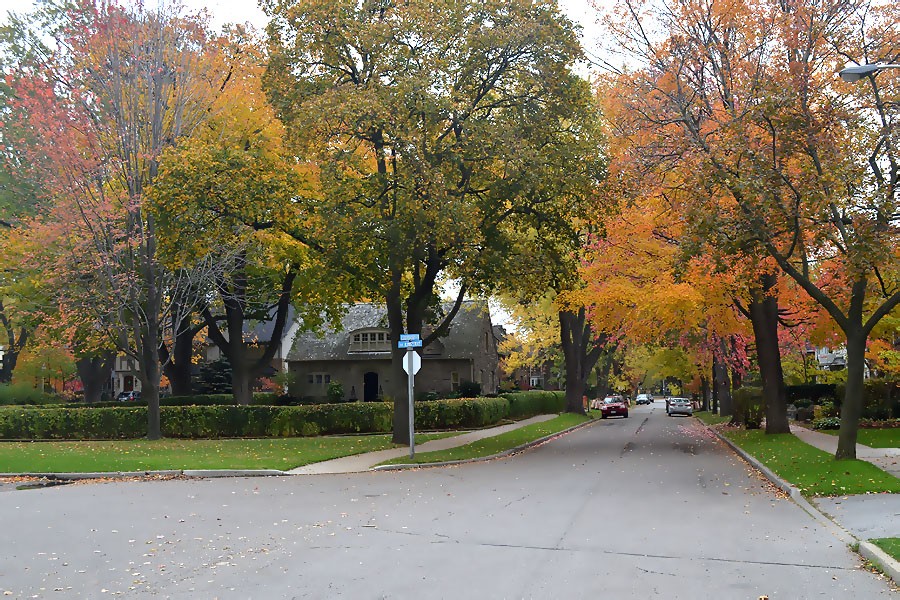 And as can be seen, the streets are lined colourfully with orange tinged maples, oaks in shades of ochre plus gaudy yellow ginkos and honey locust.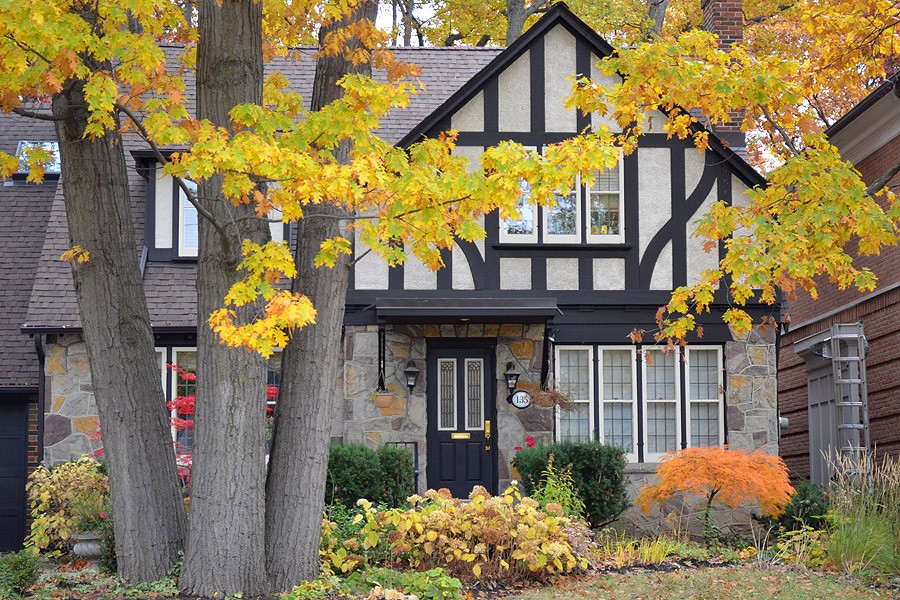 But also many homes had elaborate floral gardens with ornamental bushes and trees.
So your PixofToronto Picture-taker decided to take a walk along The Kingsway and see how it was decorated for Halloween. And to say the least I was not disappointed. The range of Halloween trimming was from pumpkin traditional to wild and plucky humor:
A majority of the homes were Halloween decked and as you can see from the slideshow there was some nifty ghoulish grooming. So The Kingsway was more than ready for the evening tide of Trick or Treating. Ahh, tasty memories of costumed candied pillaging from decades ago.