Every Halloween, Mike Sprung of Sprung Investments and Shaftesbury Jackos produces some very fine Jacko Lanterns with friends and family. Having missed the tradition for the past 6 years being out in the Northumberland Hills, it was a pleasure to partake this Halloweed day. Mike has  Jacko Creation down to a fine craft – with scoops, spikes, small pins for paper templates, blade cutters, candles and all the cautions that make the pumpkin fashioning easier and better. And its shows in the results: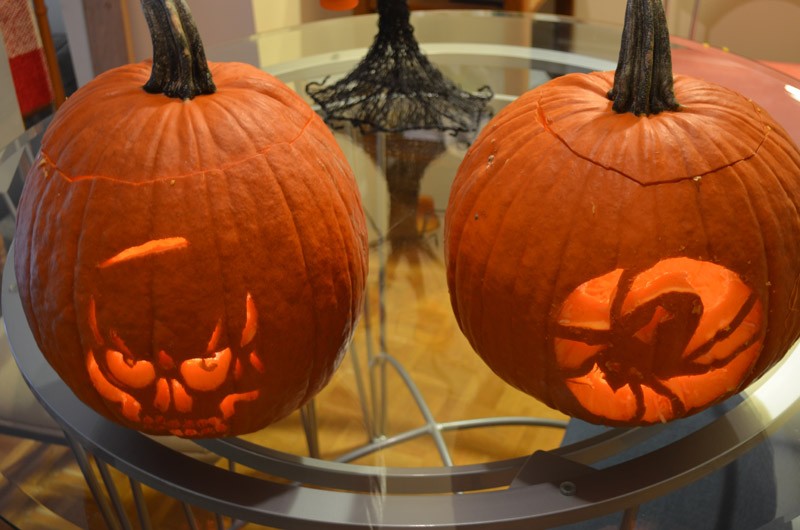 But for this photofinisher, the fun has just begun, because a well lit Jacko is an opportunity for photo-art work like so: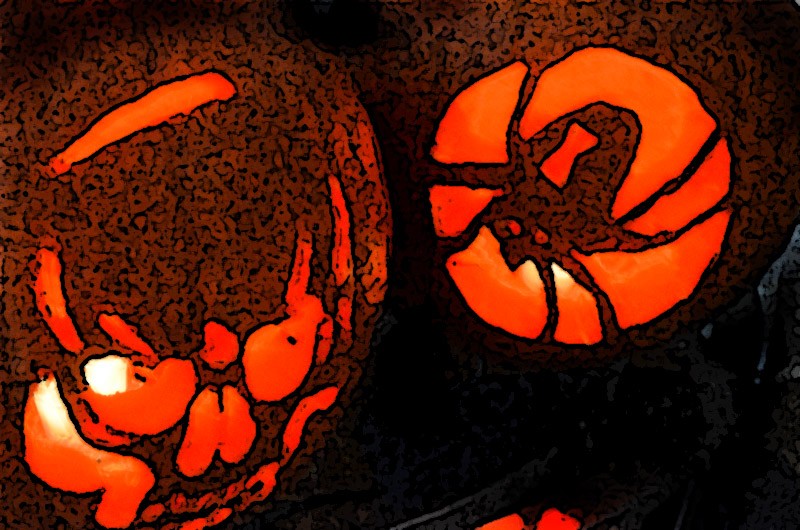 Just turn off the lights, and play around with your camera's manual settings to get the right exposure.


Well then its off to the races with final photo finishing fun.
Here is a collection of Spido-Lantern photoshoppings: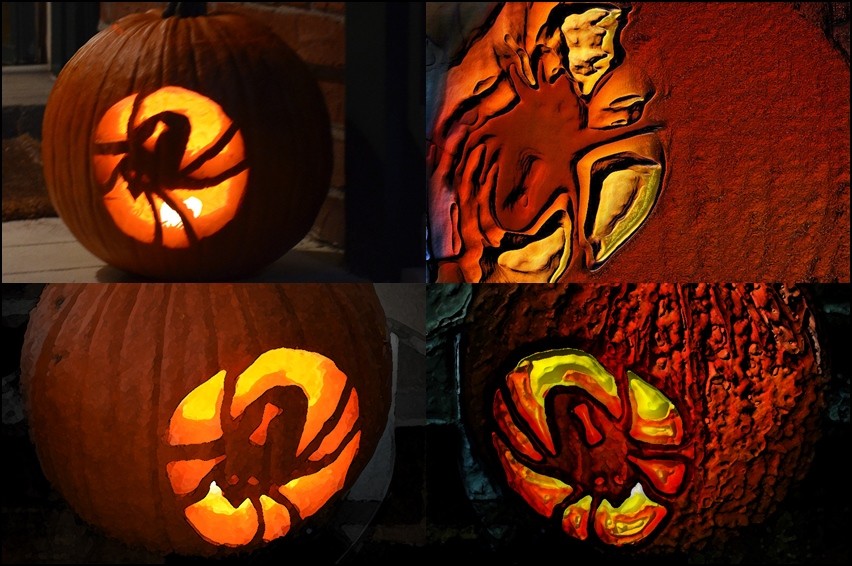 But even better was having photo-fun with Mike's Magnificent Frankensteino-Lantern.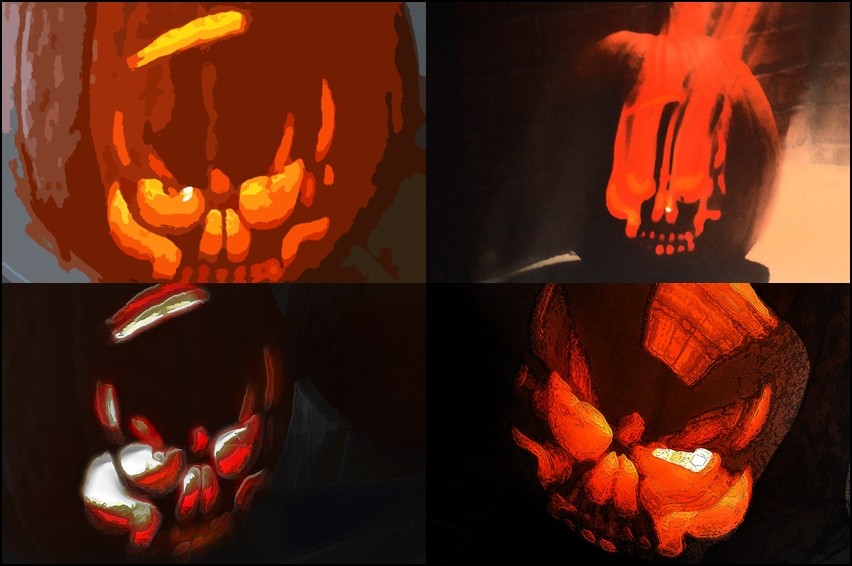 And as the Trick or Treaters arrived throughout the evening, there was well deserved praise for the Jackos on the house's front steps. But even better was Mike's tasty homemade chili and the evening's delicious conversation. Hard to do better on a Halloweed Eve.