Grafting Metaphor
Brian Donnelly has made a riveting transition – and its marked in dripping milk white. In this series of before and after details of Brian's draftsmanship there is change from searing portraits of the Grange Pub scene to the grafted milk-slopping metaphors of the animal-life surround. Watch: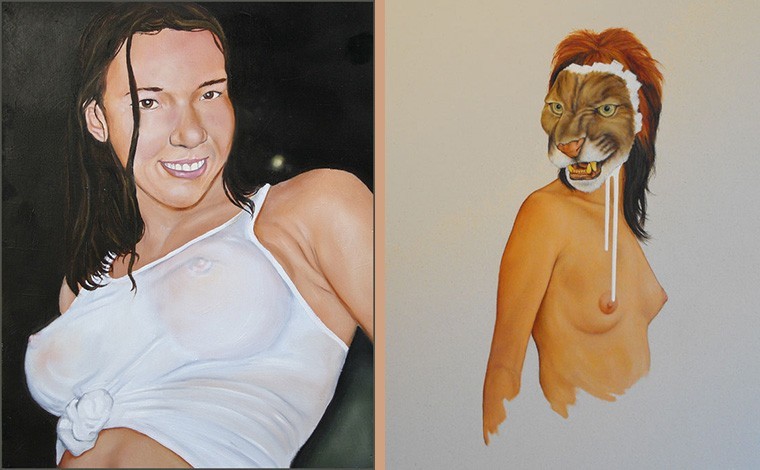 Detail on right is from Puma Graft


Detail on right is from Male Sparrow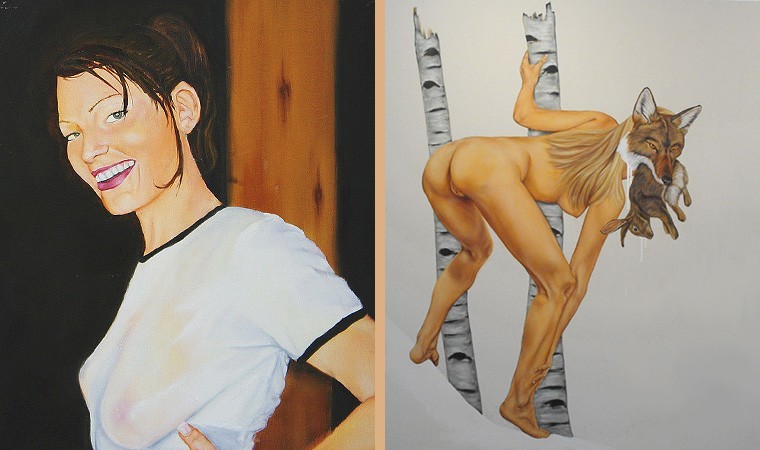 Detail on right is from Adapted Predation


Self portrait and then Detail from 26 Years Abridged Before Me
Above all there is a sly draftsmanship, especially of the social scenes, that would catch the eye of say Hogarth or Goya. Particularly the latter for the newer move to metaphor. See more of Brian's works here.