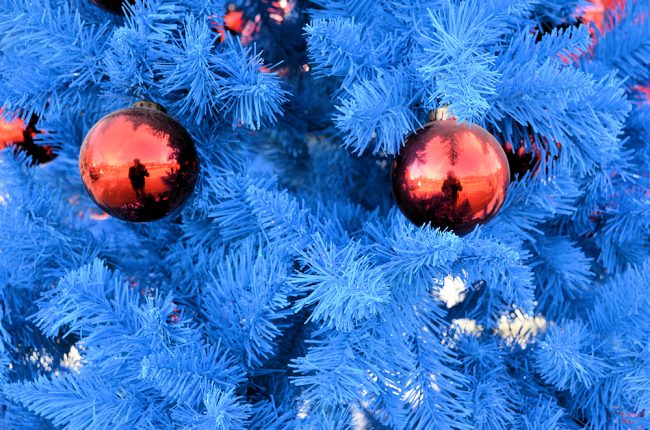 "Music on Christmas Morning" by Anne Brontë
Music I love -­ but never strain
Could kindle raptures so divine,
So grief assuage, so conquer pain,
And rouse this pensive heart of mine -­
As that we hear on Christmas morn,
Upon the wintry breezes borne.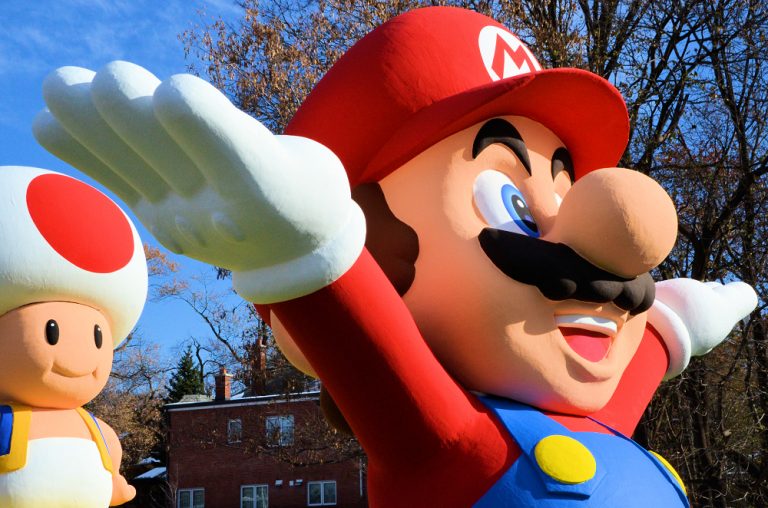 "Twas the Night Before Christmas" by C. C. Moore
…And then, in a twinkling, I heard on the roof
The prancing and pawing of each little hoof.
As I drew in my head, and was turning around,
Down the chimney St. Nicholas came with a bound.
He was dressed all in fur, from his head to his foot,
And his clothes were all tarnished with ash & soot.
A bundle of Toys he had flung on his back,
And he looked like a peddler, just opening his pack.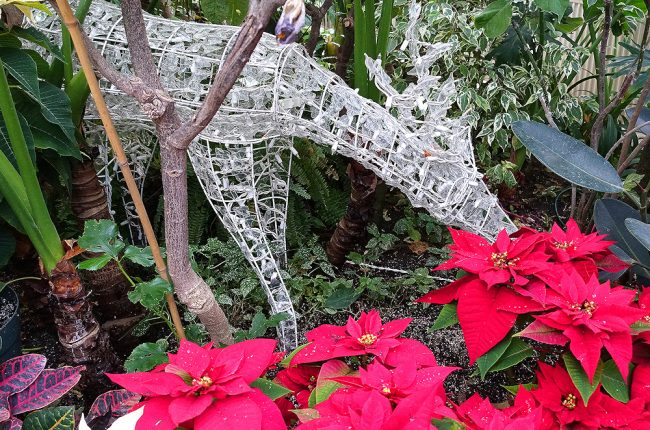 "Christmas Bells" by Henry Wadsworth Longfellow

I heard the bells on Christmas Day
Their old, familiar carols play,
And wild and sweet
The words repeat
Of peace on earth, good-will to men!..
"Winter Time" by Robert Louis Stevenson
Late lies the wintry sun a-bed,   
A frosty, fiery sleepy-head;   
Blinks but an hour or two; and then,   
A blood-red orange, sets again.   
Before the stars have left the skies,
At morning in the dark I rise;   
And shivering in my nakedness,   
By the cold candle, bathe and dress.   
Close by the jolly fire I sit   
To warm my frozen bones a bit;
Or with a reindeer-sled, explore   
The colder countries round the door.   
When to go out, my nurse doth wrap   
Me in my comforter and cap;   
The cold wind burns my face, and blows
Its frosty pepper up my nose.   
Black are my steps on silver sod;   
Thick blows my frosty breath abroad;   
And tree and house, and hill and lake,   
Are frosted like a wedding-cake



 "Before the ice is in the pools" by Emily Dickinson
Before the ice is in the pools—
Before the skaters go,
Or any check at nightfall
Is tarnished by the snow—
Before the fields have finished,
Before the Christmas tree,
Wonder upon wonder
Will arrive to me!

O Holy Night" by John Sullivan Dwight

O holy night! The stars are brightly shining,  
It is the night of our dear Saviour's birth.
Long lay the world in sin and error pining,
'Til He appear'd and the soul felt its worth.
A thrill of hope, the weary world rejoices,
For yonder breaks a new and glorious morn.

Fall on your knees! O hear the angel voices!
O night divine, O night when Christ was born;
O night divine, O night, O night Divine…
Ring Out, Wild Bells" by Alfred, Lord Tennyson 

Ring out, wild bells, to the wild sky,
The flying cloud, the frosty light:
The year is dying in the night;
Ring out, wild bells, and let him die…

Ring out false pride in place and blood,
The civic slander and the spite;
Ring in the love of truth and right,
Ring in the common love of good.

Ring out old shapes of foul disease;
Ring out the narrowing lust of gold;
Ring out the thousand wars of old,
Ring in the thousand years of peace.

Ring in the valiant man and free,
The larger heart, the kindlier hand;
Ring out the darkness of the land,
Ring in the Christ that is to be…
"How the Grinch Stole Christmas" by Dr. Suess

…So he paused. And the Grinch put his hand to his ear.
And he did hear a sound rising over the snow.
It started in low. Then it started to grow.
But the sound wasn't sad! Why, this sound sounded merry!
It couldn't be so! But it WAS merry! VERY!
He stared down at Whoville! The Grinch popped his eyes!
Then he shook! What he saw was a shocking surprise!
Every Who down in Whoville, the tall and the small,
Was singing! Without any presents at all!
He HADN'T stopped Christmas from coming! IT CAME!
Somehow or other, it came just the same!
And the Grinch, with his grinch-feet ice-cold in the snow,
Stood puzzling and puzzling: "How could it be so?"
"It came with out ribbons! It came without tags!"
"It came without packages, boxes or bags!"
And he puzzled three hours, till his puzzler was sore.
Then the Grinch thought of something he hadn't before!
"Maybe Christmas," he thought, "doesn't come from a store."
"Maybe Christmas…perhaps…means a little bit more!"…
Toronto Holiday Parades, Lights, Blooms 2019